Judge Chiropractic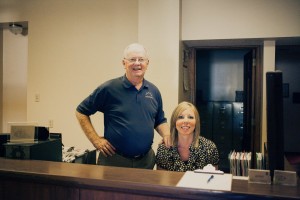 Dr. Michael K. Judge is a third generation chiropractor based in Albia, Iowa. After graduating from the Palmer College of Chiropractic in 1973, Dr. Judge practiced in Illinois until moving his practice back to his hometown in 1989.
Dr. Judge specializes in the Gonstead technique, which is a precise and very specific form of adjusting the spine.
Services provided
Physicals
Personal examinations and analysis
Spinal and postural evaluations
Adjustments
Spinolator treatment
Foot arch evaluation and orthodics casting
Most insurance is accepted.
Hours
After nearly 50 years of service, Dr. Judge retired on December 30, 2022.
Contact
22 Washington Ave West
Albia, Iowa 52531
(641) 932-5157

© Judge Chiropractic